She said yes!
A few weeks ago, when Jack told me that he and Nicole were headed to Paris, I immediately asked "OMG are you going to propose?" Apparently that was a question that Jack fielded a lot that week. He told me instead that he wanted to do something far more special and personal than that for his proposal. And he nailed it!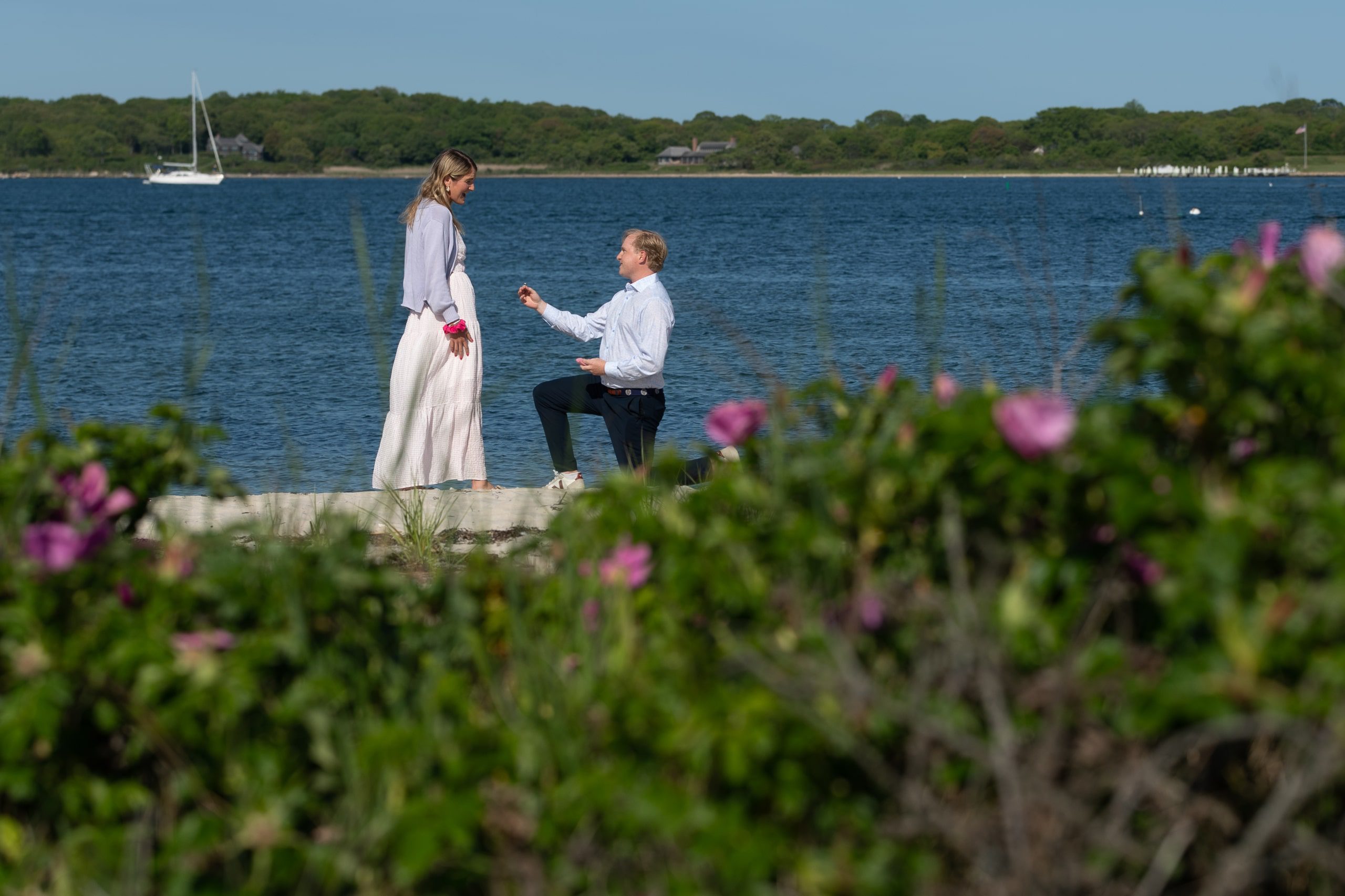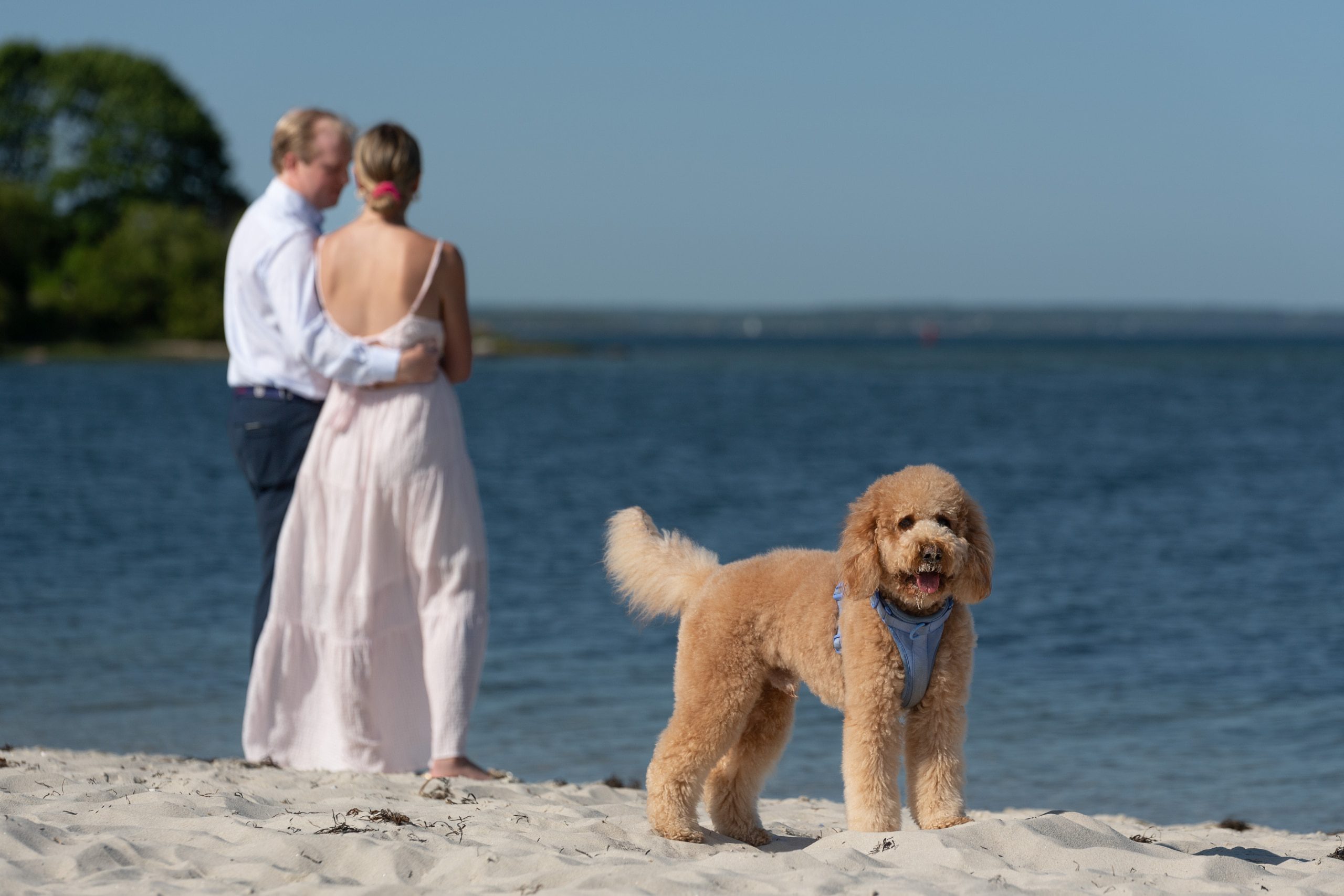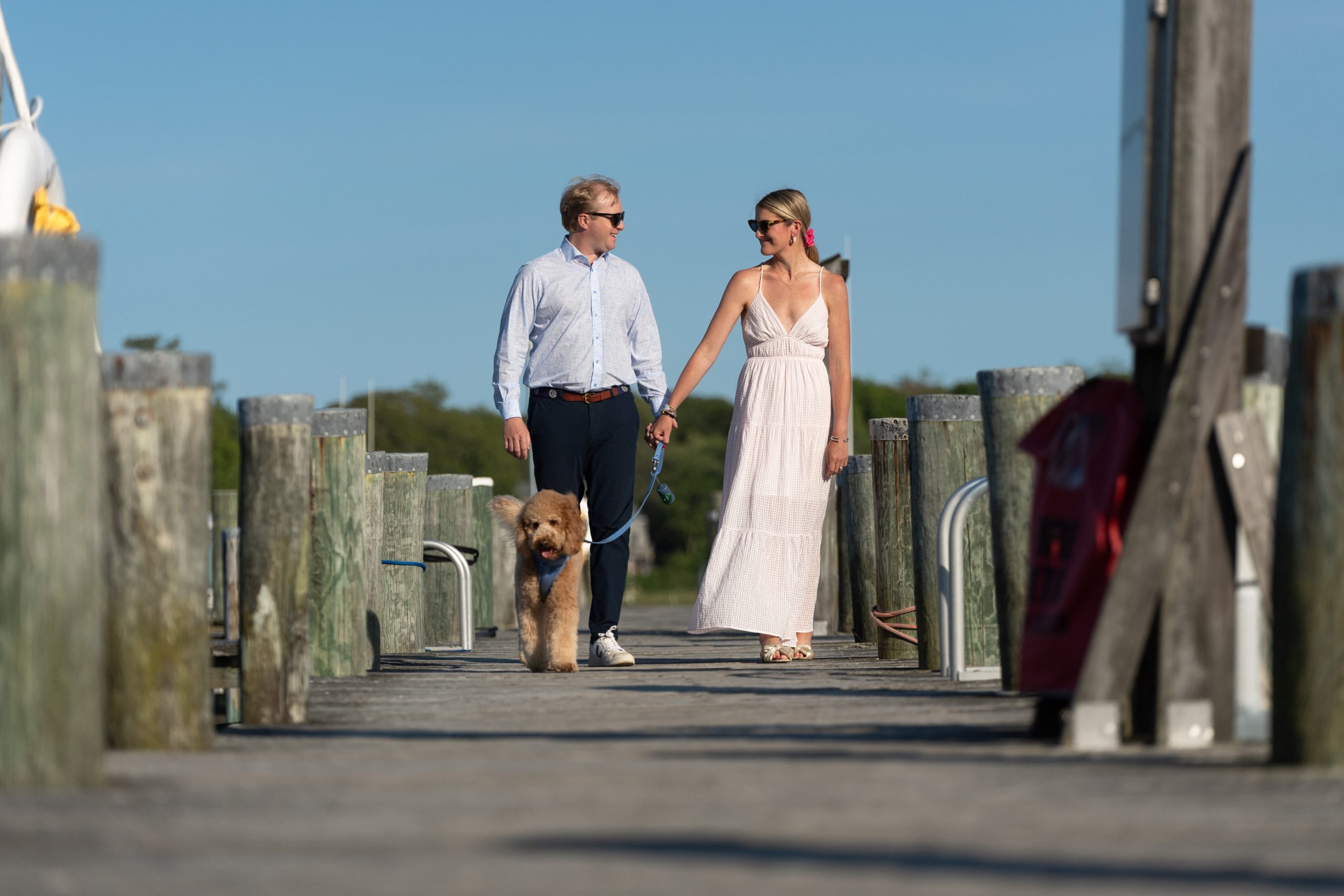 Jack chose to plan his proposal to Nicole on Fishers Island, where he and his family have summered for decades. During the years that they have dated, Jack and Nicole have created many special memories on Fishers, and he hoped that this would be one more. Jack also told me that it was important to him that he and Nicole be able to return often to spend time in the place that they got engaged (my heart totally melted when he said that!).
Jack had initially picked a beach on the far side of the island for their afternoon stroll and his eventual proposal. But, after reviewing the plan with family and friends, he decided on a much more local spot. Dock Beach on Fishers Island is their home base in the summer, and a perfect spot for a romantic, late afternoon proposal on the beach.
In terms of planning, Jack nailed it! The ring, the location, the weather – all perfect. Beyond all that, Jack secretly invited Nicole's mom and best friend to the island to celebrate with them after he proposed. And if that wasn't enough, Jack's amazing sister Eliza ran crowd control at the beach, made all of the secret ferry pick ups and drop offs, and generally took charge of making sure everything went just right for her big brother.
AND IT DID! Congrats to (a very unsuspecting) Nicole and Jack on your engagement! Your story and love for each other is beautiful. I am so grateful that I could be there to capture the absolute magic between the two of you on this incredible occasion!